I'm old. In fact, I just turned one year older last month (only because the alternative was considered the worse option I assure you). What did I get, you ask? Well, I thank you for caring to be sure. I in fact most graciously received the abundance of:
1) elevated cholesterol (Body by Bacon)
2) a prescription for Lipit0r (now with more anal leakage!)
3) a grey hair
in my eyebrow
(the fuck?)
4) a rather bad case of constipated diarrhea (the double fuck?)
5) and a pissed off partridge in a pear tree (couldn't give me a happy one could ya?)
Amazing! Yes, yes...I know. I would've settled for a card quite frankly...there was no need to get excessive.
Getting old isn't for sissies, I'll admit that. But the lengths some people go to in order to fight the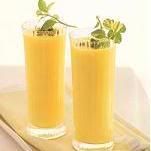 fade is entertaining, yes, but also buck-ass CRAZY! From slicing-and-dicing to shooting up with other species and even drinking some one's pee (
their PEE goddammit
!), it's clear people will do damn near anything to at least
feel
like they're still young. Notice I said "to feel like" and not "to stay" because it doesn't work...none of it. Go ahead...slather on huge vats of fetus cream and plump your shit up with stewed hot wheels and fermented silly putty if you just have to. But know this: you look re-fucking-tarded. Not to mention you smell funny. I mean, whose bright idea was it to bathe in pureed babies and then go tanning anyway? What did you
think
it would smell like?
Honestly people.
It's with a great sense of redundancy that I feel I even have to say...fuck Clinique, Merle Norman and Este Lauder...your shit's going to wrinkle, crinkle and eventually makes it's way to the complete opposite side of your body. Duh! And it won't matter how many babies you've eaten or how many gallons of urine smoothies you ingest. Nobody dies looking 20 unless they are, in fact, 20 and even then a lot of those look 40 once you remove the perks of PhotoShop and spray-on makeup. So give it up. Instead of focusing on shit that's so useless as to be depressing, why not spend all that easily-won, hard-stolen (whatever) money on things that stand a snowball's chance in hell of making a difference. Like liquor and a relatively decent satellite teevee package.
It's not just that I find this sort of nonsensical behavior in others irritating. No, with age it seems, comes an equal-opportunity, nothings sacred, cynicism. Yes, I'm beginning to realize I hate quite a lot of things and most of those things coincidentally have something to do with people. In fact, the odds are pretty damn high that I'm hating you as I type this and am doing so with every confidence that I'm making the right choice. My cynicism isn't what really bothers me though. I mean, it certainly isn't that others might think less of me or that I'll lose your friendship. Fuck your friendship. We all know you suck so that's not the point. The point
is,
however, that day by day, year by year, it's becoming clearer and clearer that this is how Old Lady Rage is born. I'm turning into a bitter old hag right before my very eyes and I'm not even sure I care! All the signs are there: I'm overly critical, habitually pessimistic, righteously angry, offensively opinionated and the balls of it is........eh, so what.
It's my cynicism that keeps me from buying into the marketing hype that surrounds most "miracle cures" for aging though. So it has it's benefits. Which reminds me: "miracle"..."cure"? Does someone, somewhere honestly
believe
that god (buddha, jehovah, allah etc.) gives two shiny shits about saving anyone (let alone you!) from aging? Moreover, would he/she/it consider it a disease in need of curing? It's nothing more than time passing you by. And saying "time is a disease" is like saying the month of June hates you. If it could I'm sure it would, but that's not really the point here. No, the point is I'd rather put a stripper through community college than spend one penny buying into the fraud that is the cosmetic side of Commercial Whorism.
It's already well-known that Americans will buy anything. If you don't believe me check out some of
these
interesting
yet disturbing
items
.
Oh and next time you go in for that collagen injection, consider
THIS
. Collagen from cadavers huh? Gee. Sounds so "third world" doesn't it? Not so fast....
it happens in the US too
.
Yeah, I'm a cynic. But at least I'm not walking around sporting a $1000 set of Dead Hobo Lips and feeling like I've never been more beautiful.
Somehow, getting
this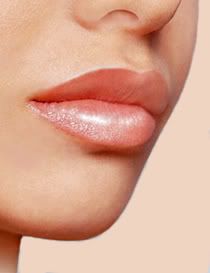 from this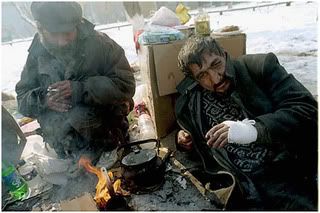 just doesn't seem....I don't know...what's the word?
Oh yeah!
SANE!