Blogger sucks anal lesions.
I had this entire huge-ass post written out and what did it do? It choked on it! Not even the heiney-lick would bring it back up. That shit was Pulitzer material too, yo.
So, in light of that I will leave you with this inquiry: Am I the only person who gets this log-in screen
EVERY TIME
I go to leave a comment on
Dyck's
blog?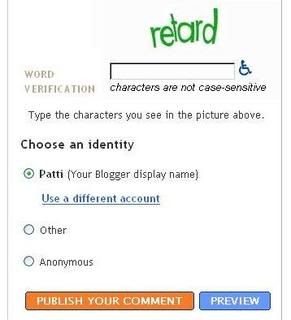 Aren't the letters supposed to change each time or something? Weird.