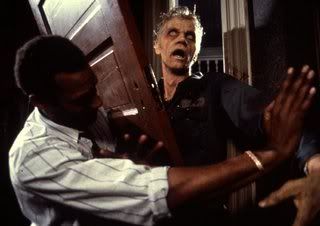 Got a headache?
Been feeling under the weather?
Maybe feeling a little stressed...
or like maybe your neck hurts a little?
Have you also been swimming in Texas?
Ahhh. I see. Then you're dead.
HAHAHAHAHAHAHAHAHAHAHAHAHAHAHAHHAHA!

Diseases are funny.
So
apparently
swimming with
certain people
who live in Texas can kill you and not just because most of them can't swim and when excited by the sunlight bouncing off the water's surface would drag you down like the hull of the Titanic. No, in addition to that, it would seem there is
also
this infection thingie. It's like herpes only for your brain. And "
allegedly
" (no amoebas have been tried in a court of law) when your lard ass splashes into area lakes ....***insert a bunch of scientific mumbo jumbo here***...then ....you die.
It's the Dave Navarro disease or something...wait lemme look that up again.....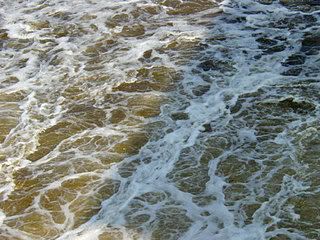 No, that was a slight typo...it's Naegleria fowleri. I was close though. Regardless, who woulda thought that swimming and ingesting water that looks like this could be bad for you???? I'm shocked I tell you. Shaken to my core etc....etc. Okay seriously people, it looks like a large puddle of the bi-product of a Fat Bastard colon cleansing. Shaken, not stirred. Are you kidding me!?! That people actually believe nothing bad can happen from having a cupful of this colonic concoction splashed into....well
ANY
of our orifices is truly beyond me? The fuck people...WHERE HAVE YOU BEEN? I realize this is confined predominantly to the southern states. But, what's next for our fine population of rednecks? ....letting your kids sift through the cat box for "crayons"? Oh and by the way, in case you answered "yes" to that last part, I recommend the "burnt sienna" or "raw umber" samples but would steer clear of the "ochre"...it tends toward the runny and we're drawing here kiddos, not finger painting!
Moving on....so this Navarro complex, it's a straight up death sentence apparently. Like one week you're splashing playfully in some backwater cesspool and two weeks later...*
bam
* you stop breathing and what brain cells you have left turn to jell-o. I can't wait for the movie version of this...like
The Blob
or
The Fog
only it's an amoeba that bungees off your nose hairs and eats through your grey matter. WICKED! More people will need to die in order for them to make a video game out of this though. And, unfortunately, MOST people will need to die in order to get a song as catchy as "Ring Around the Rosie" named after it.
But wouldn't that be neato?
Amoeba up your nosieYou go all comatose-eneuronsliquefyyou're dead within 2 weeks.
Wow that is a lovely tune. So, if you happen to be
the type of person
who has trouble connecting with the kids in your neighborhood, try sharing a song. It may just open up the lines of communication and enrich the overall quality of your communal living experience.